Yes, You Can Prevent Ticks in Franklin
As winter comes to a close, tick season is not far behind. Ticks can be dangerous, especially if they carry Lyme disease. So, you may be wondering if there is anything you can do about ticks? Yes, indeed! You can prevent ticks in Franklin with the help of the pest control experts at Bug Authority.
Bug Authority is a trusted pest control company in Franklin and greater Nashville. Whether the problem is ticks or termites, rodents or spiders, mosquitoes or bedbugs, the professionals at Bug Authority have the right solution for you. And our methods are quick, efficient, and most importantly, trusted.
Tick Treatments for Yards
Here are some ways in which your Bug Authority professional will work to prevent ticks from thriving in your yard:
Misting the lawn and landscaping with an appropriate product for ticks
Applying treatment under the deck and/or crawl spaces
Finding and treating ticks' hiding places (retaining walls, under fences, and/or around the foundation of your home)
How You Can Help Prevent Ticks in Franklin Yards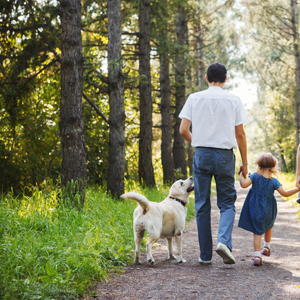 In addition to help from Bug Authority, there are things you can do to prevent ticks.
Don't encourage visits from deer. Deer often carry ticks that could transmit Lyme disease.
After a hike or a walk in the woods with your dog, check the dog for ticks. Ticks travel from animals onto tall grass or vegetation in your yard.
Racoons, squirrels, and other wildlife can also carry ticks into your yard. If you have a problem with wildlife, you should contact a wildlife control expert.
Remove debris where ticks might hide. This debris can include leaves, wood piles, and weeds.
Call the Professionals at Bug Authority to Prevent Ticks
Don't let tick activity in your yard prevent you from enjoying a beautiful spring in middle Tennessee. Contact us today to schedule a springtime yard application. We will be glad to provide you with a quote.