5 Promises: From Us to You
At Bug Authority, we pride ourselves on our customer service both in the office and in the field. It's what has made us one of the leading pest control companies in Franklin, TN. Just like you, the owner and the employees at Bug Authority value excellent customer service in their own business dealings, and they want to provide that same standard of excellence to you.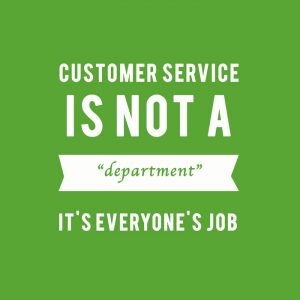 We've used what we've learned from our personal experiences to define Bug Authority's high standard of customer service. We make sure that we treat our customers the same way that we want to be treated.
Our 5 Promises
Here are five promises you can count on when our technician comes to your house:
We work hard to be on time and stay on schedule, but your technician will call you ahead of time if he or she happens to be running later than expected.
Your technician will show respect and care for your property while he or she services your home.
Your technician will be willing to meet or exceed any customer requests or preferences at your service.
We know your time is very valuable, so your technician will stay inside your home only for the time needed to service effectively and responsibly.
Your technician will take a couple moments with you to recap your service. We want you to be aware of and understand any findings so you're completely satisfied.
If You Like What You Hear
If you like the idea of doing business with a pest control company that is willing to make these promises and keep them, call us. We would love to help you with whatever problem you are having. From general monthly pest control to something more specific such as termite control, bed bug exterminators, or brown recluse spider control, we are here for you.
Learn More about Our Relentless Commitment to Customer Service
We don't make these customer service promises lightly. For more details about why we are so committed, please read more about us here.