Termite Inspection and Control in Nashville, Franklin, and Brentwood, TN
Bug Authority specializes in termite inspections, termite control, and treatment in Nashville, TN. We also provide termite inspections in Franklin, Brentwood, Spring Hill, and throughout Middle Tennessee. For a termite inspection, please call Bug Authority at 615-472-1292.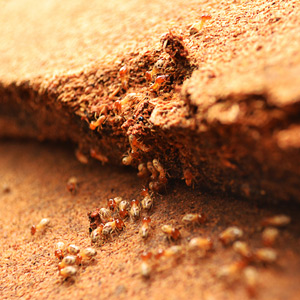 ---
Why is a Termite Inspection Important For Nashville Homeowners?
Termites alone cause over $5 billion in damage annually. Since they eat wood from the inside out, many people don't realize they have termites until it's too late.
Bug Authority provides termite inspection and treatment services to homeowners in Nashville and Franklin, TN. We offer termite protection using Termidor, and we will provide a certified termite professional for an annual inspection of your property.
Articles on Termite Issues in Spring Hill and Brentwood:
Check out Bug Authority owner, Gary Moore's, recent blog posts on the importance of termite inspections in Spring Hill, TN and why soil conditions and changing builder trends are leading to a need for termite inspections on new homes in Brentwood.
---

At Bug Authority, we know the value of having an annual inspection for termites. We've seen the consequences when homeowners fail to be proactive in the protection of their home. Don't let that be you.
---
Termite Inspection and Treatment Testimonials from Our Nashville Clients
"I was scared and worried before I called you but now I feel like I can sleep again. Thank you for taking time to explain my pest problem and put my mind at ease. I wish I'd called you sooner. I'm grateful for your quick response and the treatment worked."
– Linda in Spring Hill, TN
---
Termite Warranty Assumptions
Are you tired of your termite company charging too much for annual inspections? Is your baiting system killing your budget? Feel stuck?
Not anymore! Bug Authority will assume your termite warranty and provide better service…guaranteed!* All you need to do is contact Bug Authority,and one of our certified termite inspectors will set an appointment at your convenience.
*Bug Authority must inspect the property and not all homes qualify for a termite warranty assumption.
Call Bug Authority at (615) 472-1292 for termite inspection and treatment.