Crawl Space Encapsulation and Repair
Bug Authority serves homeowners in Franklin, Nashville and surrounding cities with crawl space encapsulation and repair services. Understanding the full function of your crawl space and its impact on your every day life has become "must know" information for all homeowners. Bug Authority desires to help you understand your crawl space and the effect it has on the health of your home.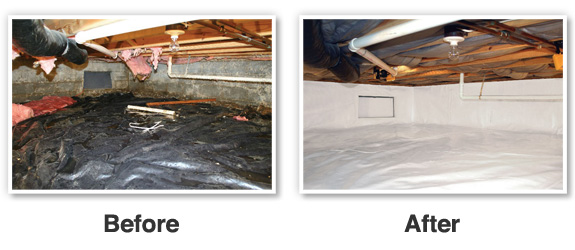 ---
Crawl Space Encapsulation and Repair Experts
The Bug Authority staff are educated in crawl space problems and solutions, and they've dedicated a large part of their careers to passing on their knowledge to our customers. Their expertise has been benefitting homeowners for many years. They will work with you to improve the efficiency and overall health of your crawl space.
---
Additional Crawl Space Issues
Increasingly, homeowners are discovering that their cupping hard-wood floors, seasonal allergies, and the presence of a musty household odor might be due to problems in their vented crawl spaces. With the knowledge and assistance of the Bug Authority team, our customers are quickly able to identify and address issues lurking in their crawl space such as water intrusion, fungus, mold, mildew, poor humidity etc. Homeowners are now recognizing that treating these conditions can create a healthier living environment overall, as well as, an increased home value without any disruption to the sale or purchase of a home.
---
Complimentary Crawl Space Evaluation
Call Bug Authority today for a complimentary crawl space evaluation, and we'll develop a game plan that will maximize your crawl space's health and efficiency. Call Bug Authority for the peace of mind you need.
---
Call Bug Authority at (615) 472-1292 for Crawl Space Repair or Encapsulation Services