Commercial Pest Control in Franklin and Nashville
Don't let pests eat up your business! Trust the commercial pest control experts serving Nashville, Franklin, and Brentwood, TN.
---
Effective Commercial Pest Control Services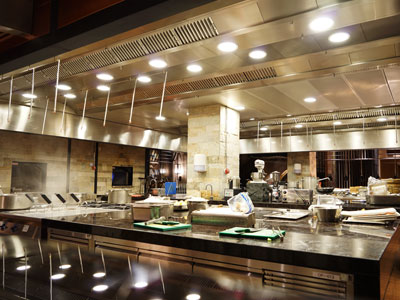 At Bug Authority, we know that you depend on the trust of your customers to build your strong success. The presence of rodents, cockroaches, ants, bedbugs, or any unwanted pest can quickly erode the trust that you've work hard to attain. Effective, competent pest control is a vital service that your business needs in order to protect your bottom line, as well as, your actual business structure.
---
An Experienced Commercial Pest Control Company
Bug Authority offers over 50 years of experience and training to protect local businesses from unwanted pests. Bug Authority has established itself as the preferred commercial pest control company in Middle TN, and our success is due to our expertise and persistence in ridding businesses of pests.  At your business, we will expertly perform an initial comprehensive inspection and outline a strategic plan to control all of your unwanted pests.
---
Establishing a Commercial Pest Control Plan
We use established Integrated Pest Management (IPM) practices. We collaborate with you to ensure you have a clear understanding of our plan, and together we form a strong partnership to fight against your pests.