Bed Bug Exterminator Nashville, TN – We Provide Bed Bug Inspections & Treatment
Are you afraid you have bed bugs? Are you (or members of your family) waking up with small itchy bites on your abdomen? Are you searching the web for Bed Bug Exterminator Nashville, TN? We understand that even the thought of having bed bugs can be scary. Bug Authority is a locally owned pest control company that provides bed bug inspections and bed bug treatment to customers in Nashville, Franklin, and Brentwood, TN.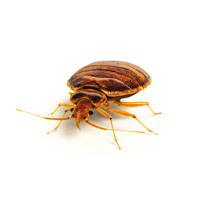 ---
Signs You Need a Bed Bug Inspection
The first clue that bed bugs may have arrived is often bites and itching on the upper torso. Bed bugs feed at night and hide during the day, so it's difficult to see the small bugs. The bites tend to result in red welts and can appear as a single bite or in clusters or rows.
Failure to treat the bed bug infestation will result in an ever increasing population. The good news is that not everyone who thinks they have bed bugs in Nashville actually have bed bugs. However, If you think you may have bed bugs in your home or apartment, it is very important that you schedule a bed bug inspection to find out for sure.
---
How Our Bed Bug Inspections Work
When you contact Bug Authority through phone or website, a live, local Bug Authority employee will call you back to discuss your issues and ask you some questions about your home and the issues you are experiencing. We will then schedule a bed bug inspection at your home during a time that is convenient for you. One of our experienced, local pest control technicians will come out and inspect your home and let you know if you have bed bugs or not.
---
Bed Bug Treatment
If we find bed bugs during the inspection process, we'll develop a plan of action to get the bed bugs under control. Please be aware that we strongly urge you to avoid removing your mattress from your house for disposal because you risk spreading the bugs. In most cases, mattresses can be preserved for on-going use.
Suspecting a bed bug infestation can be stressful and scary, but your friends at Bug Authority have the compassion and technical experience to return your bed to the safe haven it was intended to be.
---
Request Bed Bug Inspections & Treatment
If you suspect that your home has bed bugs, call Bug Authority immediately at 615-472-1292 to schedule your evaluation or click below to request a quote or inspection through our website.