Brown Recluse Spider Inspection, Treatment, and Control in Greater Nashville
The brown recluse spider is well known in the southern region of the US, and its population is growing in Middle Tennessee. Bug Authority has helped clients with brown recluse spider inspections and treatment in Nashville, Franklin, Brentwood, Spring Hill, and Mt. Juliet. We cover a wide service area (view service area) when it comes to the inspection and treatment of the brown recluse spider.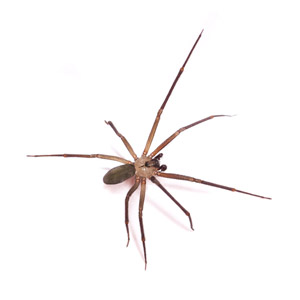 ---
About the Brown Recluse Spider
The venom of the brown recluse spider can be highly toxic, eating away at skin and causing painful lesions. If you suspect that your home has a brown recluse infestation, call Bug Authority immediately at 615-472-1292 for a complimentary evaluation. We can identify your spiders and begin an appropriate brown recluse treatment protocol right away.
---
Over 50 Years of Experience Treating Brown Recluse Spiders
Bug Authority has experienced tremendous results throughout Greater Nashville (Williamson and Davidson counties) in the treatment of brown recluse spiders and while other local companies may contend that there is no effective treatment for these spiders, our satisfied customers would choose to differ. At Bug Authority, we've used over 50 years of experience to develop an intensive treatment that, with customer co-operation, is guaranteed to see a dramatic decrease in the population of the brown recluse spiders in your home.
---
Our Approach to Treating Brown Recluse Spiders
Bug Authority uses a strategic method to reduce the female spider population, and thereby, provide the best overall results for our clients. This approach focuses on breaking the life cycle that makes this pest infestation so challenging. In some extreme cases, there are factors present that make the control of these spiders particularly challenging and, therefore, control can take extra time to achieve. Our professionals will answer all of your questions and ease any fears that you might have as we discuss the uniqueness of your home or business.
---
Customer Satisfaction in Our Treatment of Brown Recluse Spiders
Our customers, who have faced this serious problem, are typically thrilled with the reduction of spiders present in their home and report a definite improvement over time. At Bug Authority, we stand behind our service, and we're always pleased to come to your home at any point during the treatment process to fight the battle against these dangerous and scary spiders.
---
Brown Recluse Spider Issues? Call 615-472-1292 for help today.