Bug Authority Becoming a Leading Provider of Pest Control in Brentwood
At Bug Authority, our goal is to provide the best pest control Brentwood could ask for. Our motto is "Service Beyond Control." This focus is what has made us one of the leading providers of pest control in Brentwood, TN. There are 5 main reasons why clients leave other pest control companies to join the Bug Authority family. Their complaints include: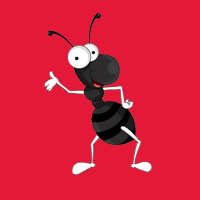 The pest control technician shows up unannounced.
Service provided to the exterior only.
Inflexibility when it comes to special requests.
The technician obviously rushes through the job to get to the next one.
High-pressure sales tactics.
---
What to Expect From Bug Authority Pest Control in Brentwood
Now let's explore the ways Bug Authority treats it's customers:
We let you know we're coming. We work hard to provide service notification to our customers through phone, voice mail, texting, and email.
We service more than the exterior only. We give our customers more value because we service the outside, garage, and the interior every time we provide service.
When it comes to special requests or variations, we are eager to honor customer preferences. We treat each home individually.
Our service professionals treat your home like it's their own. Instead of rewarding our technicians for going fast, we encourage them to take their time so you get the very best result.
At Bug Authority, there is no commission for your technician to sell you additional treatments. This keeps our recommendations for treatment honest and in your best interest.
---
Believe Our Google Reviews
Don't take our word for it. When it comes to pest control Brentwood customers are outspoken. Listen to what one Bug Authority pest control customer said,
"Absolutely the best pest control company I've ever used (and miles above my experience with another provider) – customer service is easy to reach and quick to respond. The field techs are professional, courteous and thorough. Couldn't be happier and would recommend them to anyone."
---
Contact Bug Authority for Pest Control
If you own a home in Brentwood, TN and would like to give our pest control service a try, please contact us at (615) 472-1292. Click on any one of our services below to learn more about specific pest control services.