Now is the Time for Mosquito Yard Spray Treatments in Brentwood, TN
After being cooped up inside due to the pandemic, people are excited to get back outside and gather with friends and family. But, hold on! There could be a problem – mosquitoes! After Covid-19, the last thing you want exposure to are the diseases that mosquitoes carry. Fortunately, there is a solution for this problem. Bug Authority provides the mosquito yard spray treatment Brentwood, TN homeowners depend on for outdoor fun in the summer.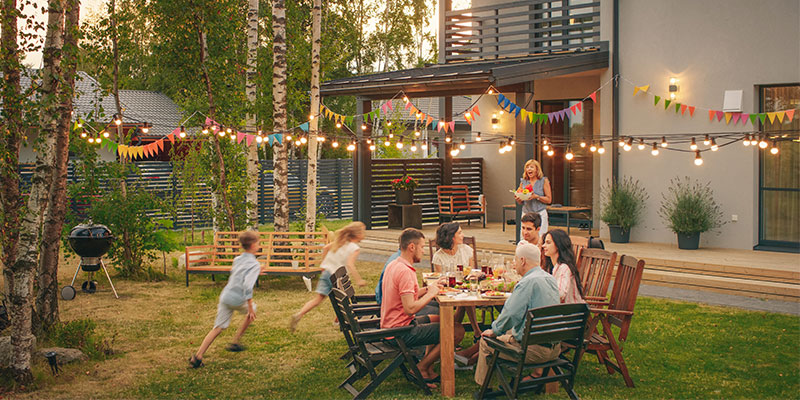 Advanced Mosquito Yard Spray Treatment Brentwood Residents Can Depend Upon
At Bug Authority, we want Middle Tennessee residents to enjoy their outdoor living space without the nuisance of mosquitoes. With the advancements in equipment and treatment protocols, mosquito control is more effective and efficient than ever before. Treatment protocols now allow us to break the mosquito lifecycle, not just kill the mosquitoes that are flying around.
Our clients love that it only takes about ten minutes for the mosquito control application to dry. This means that pets and children can quickly return to playing in the yard. With Bug Authority, you get the absolute best in mosquito control. So, you and your family and pets can enjoy the outdoors without these little pests.
Say "Good-bye" to Mosquitoes
You can trust the professionals at Bug Authority to rid your yard of mosquitoes (and other pests too). With our monthly yard service, you will notice an immediate difference even after your first treatment.
Of course, we don't service just Brentwood. We also provide mosquito control Franklin TN residents have relied on for years. Additionally, our service area includes Nashville, Spring Hill, and Thompsons Station. Give us a call today.
Some Not-So-Fun Facts about Mosquitoes
There are 176 species of mosquitoes in the U.S.
Females lay 100-200 eggs at a time.
Mosquitoes transmit 28 diseases including West Nile, encephalitis, dengue fever, and malaria.
Every year, our local health department reports occurrences of West Nile Virus in Nashville and the surrounding areas.