Pest Control Starts with Spring Preparation
It's that time of year in Middle Tennessee. Spring is upon us. The temperature is warmer, trees and flowers are in bloom, and hibernating insects are waking up.  As a leading pest control company in Franklin, TN, we know that springtime can mean the return of some nasty pests to your yard. Once in the yard, it's a short trip into the house. So, we have five tips to help you discourage the "invaders" from taking up residence at your address. Don't wait for the pests to invade your lawn this spring. Take action now.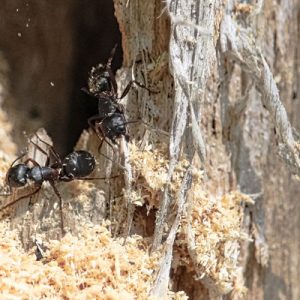 1. Clean Up Yard Debris
Rake up and clear away debris like leaves, rotting woods, and dead plants. These provide a perfect environment for bugs. Ants, in particular, love to make their homes in dead trees or logs.
2. Look for Standing Water
In general, look for any puddles on your property. Then check your yard specifically for areas that seem saturated. Any areas that might continue to be a problem whenever it rains should be remedied if possible. You could fill low spots in your yard with top soil. If there is no remedy, then you should treat the area for mosquitoes.
3. Check Your Gutters
Make sure your gutters are not holding water. This is another place that mosquitoes will breed.
4. Keep Your Lawn Mowed
Once your grass starts to grow in the Spring, keep it mowed. Pests like mole crickets, fleas, or ticks, can easily find comfort in an overgrown lawn. So, keeping your lawn cut is a crucial part of keeping pests away.
5. Consult a Pest Control Professional
If you already have a pest problem or just want to prevent possible problems, consult a professional like Bug Authority. We are a provider of pest control Franklin TN residents and businesses owners have trusted for years. We also provide termite control for homes and businesses in Franklin and throughout Middle Tennessee.