Termite Inspections for Homeowners in Brentwood, TN
If you are a homeowner, or you're looking to buy a home in Brentwood, TN then getting a termite inspection is one of the most important things you can do. Read more below to learn about the damage termites can do to your home if they are not found and treated. Bug Authority is a pest control company that specializes in Brentwood, TN termite inspections.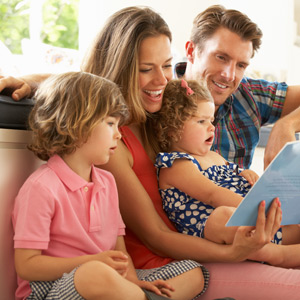 ---
The Importance of Termite Inspections in Brentwood, TN
Unfortunately, the most heavily-infested termite areas in the United States are in the states of Alabama, Georgia and Tennessee. Tennessee is located in Termite Infestation Probability Zone #2 (moderate to heavy). The moderate to heavy zone means potential termite damage is significant; therefore, termite inspections in Brentwood TN are a required to safeguard your home.
An even more alarming fact is that the most prevalent species of termites in Brentwood TN is the subterranean species. This species alone is estimated to cause more than 90% of the termite damage in the U.S. which comes to over $5 billion. These statistics should point you in one direction—get your termite inspections in Brentwood TN done before the damage is done. Don't take a chance. You will save money in the long run.
---
Termite Inspections Provide Peace of Mind
Because, termites are a hidden threat, people don't even realize it when they have a termite problem. Since termites eat wood from the inside out, they can cause substantial damage to your home with no outward signs. Termite inspections in Brentwood TN are the only way to have peace of mind.
Experts say that Tennessee averages 20 termite colonies per acre. So the question in Brentwood TN is not "What are the chances of getting termites?" The question is "When will I get termites?" Termite inspections in Brentwood TN are proven to help homeowners avoid expensive repairs. Don't wait until the answer to "When will I get termites?" is "I already have them and I didn't know it!"
---
Prevent or Eliminate with Professional Termite Inspections in Brentwood, TN
Bug Authority provides termite inspections Brentwood TN can depend on, but they also can prevent termites with their treatment services using Termidor®, the gold standard in termiticides. Termidor® is 100% effective at controlling 100% of termites in three months or less – a statement no other termite control product can make. Don't wait for telltale signs they may never appear, call Bug Authority today for your termite inspection.