Why a Continuing Pest Control Regimen Is Important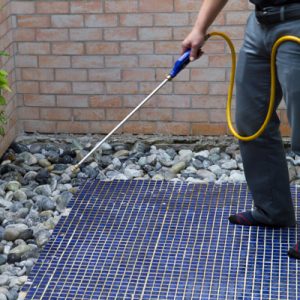 For the best results, a continuing pest control regimen is important. In every season of the year, there are particular pests that cause problems. For example:
overwintering insects are a problem in the Fall
rodents love to get inside in the Winter
ants and termites come out in the Spring
mosquitoes and ticks are Summer pests
So, it is best to proactively treat for pests throughout the year to stay on top of the problems.
Bug Authority offers year-round pest control Franklin TN homeowners (as well as homeowners in the greater Nashville area) depend on. Our clients choose us for our outstanding knowledge of pest control, technical service, top-notch customer care and welcoming personal touch.
Take Advantage of Our Fall Special Now
To encourage homeowners to be proactive, we are offering $50 off our regular price for new sign-ups for Fall treatment. Bug Authority treats for overwintering pest such as Asian lady bugs, and stink bugs in our Fall application. The spray we use has a residual effect that kills and repels insects for 45 – 60 days. If you fail to treat for these in the Fall, they willspend the winter in your house and emerge in mass in the Spring. Just call Bug Authority, Inc at (615) 472-1292 or (615) 981-5451 to sign up for this service.
Help Others While Helping Yourself
Additionally, for every customer who signs up for this service, Bug Authority will give $20 to PEST RELIEF International. P.E.S.T. Relief International® is a non-profit organization for professionals in the Pest Management Industry. By joining together we help bring comfort and relief to orphaned, abused and at-risk individuals through safe shelter, nutrition, education, physical and emotional health, and spiritual enrichment. Find out about all we are accomplishing here in the US and in other parts of the world here: http://www.pestrelief.org