Pest Control Brentwood TN Can Trust
If you're interested in banishing undesirable creatures from your home without risking the health and safety of your family, Bug Authority has the expertise in pest control Brentwood TN can trust.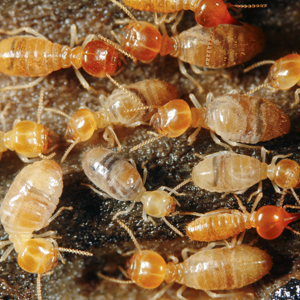 Bug Authority has been in the bug business for over fifty combined years and we provide the knowledge and customer service that you need to help with all of your pest control needs. We know you're busy, and yet you want the best for your family, pets and home. That's why we're offering you a $39 initial pest control service with an annual service agreement.
---
Pest Control Brentwood TN Can Count On
Tackling pest control issues on your own can be a daunting task. It's hard to know which products are most effective and how to keep those nasty ants, fleas, termites, rodents and roaches from returning. At Bug Authority we have the experience, dedication, and technical know-how to deal with your bug problems quickly and effectively. We offer a Satisfaction Guarantee; if you find pests, between your regularly scheduled visits, we'll happily return for another treatment – free of charge!
---
Help Maintain Your Home with Effective Pest Control in Brentwood TN 
Termites and rodents are just a few of the critters and insects that can wreak havoc on your home. Termites alone cause over $5 billion in damage annually, eating wood from the inside out, while homeowners are often completely unsuspecting. Check out Bug Authority's article on the Importance of Termite Inspections for New Homes in Brentwood.
You can prevent all sorts of creepy-crawly pests from infiltrating and damaging your home by being proactive about pest control in Brentwood, TN. Bug Authority offers general pest control services, as well as, termite inspection and treatment to keep termites from damaging the wood inside your home. We also offer crawl space encapsulation and repair, which not only prevents against environmental allergens, but also keeps unwanted critters and moisture out.
---
Protect Your Family and Pets with Pest Control in Brentwood, TN
Pest Control products vary widely and must be used wisely. Many household products that can be purchased to kill ants, roaches and other bothersome insects can also be hazardous and poisonous to humans and pets. Bug Authority team members are hand picked experts in pest control in Brentwood, TN and they can help keep your home bug-free while maintaining safe and environmentally friendly standards. Bug Authority offers pest control in Brentwood, TN that includes treatments for general pest control, brown recluse spiders, bed bugs, termites, crawl space encapsulation/repair, and yard treatments. We can help you keep your family safe from bites, allergens and a host of other bug related issues.
If you're looking for the expert in pest control in Brentwood, TN, you've come to the right place. Bug Authority is here to help.
Bug Authority provides pest control throughout Middle Tennessee including, Nashville, Franklin, Brentwood, Spring Hill and Thompson Station.